Registered Massage Therapists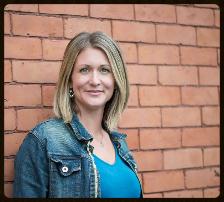 Krista Eisner, RMT
Clinic Owner/Manager
*Maternity Leave*
Member of the College of Massage Therapists of Ontario (CMTO)
Member of the Registered Massage Therapy Association of Ontario (RMTAO)
My interest in rehabilitation and bodywork began with injuries as a teenage athlete. After seeking sports and physiotherapy, I was amazed that I was able to regain pain-free functional mobility, and return to competitive level play.

Thinking that I wanted to become a physiotherapist, I completed a physio and occupational therapy assistant program at Sir Sandford Fleming College in Peterborough. My introduction to massage came while playing for the varsity volleyball team where many of my team mates were massage therapy students and my coaches were RMTs. There was something about the hands-on, personal and healing aspects of massage as well as the manual vs. machines approach that really captured my interest. After completing the 3 year massage therapy program at SSFC in 2004, I moved to Ottawa and began working in a massage therapy and chiropractic clinic. I dreamed of one day having a welcoming health centre that offered above average client care. In the spring of 2008, I took the opportunity to purchase Kent Massage Therapy & Wellness Centre in downtown Ottawa, and have been building it into a positive healing environment with exceptional therapists.
Since the beginning of my career, I have had the opportunity to experience and/or work alongside many health and wellness practitioners including physiotherapists, chiropractors, naturopathic doctors, acupuncturists, osteopaths, traditional chinese medicine (TCM) practitioners, nutritional consultants, energy workers, yoga, pilates and fitness instructors, feldenkrais and franklin method teachers as well as clinical counselors. Working with all of these people continues to re-enforce my belief in the importance of a holistic or whole body approach to healing.
Over the years, I have seen the theory behind my treatments grow and change as I learn more about the body and its complex connections. I believe that our physical, mental and emotional selves reflect each other, and that injury, stress or trauma to one affects the others. (Ever notice how you're more aware of your pain when you're stressed out?) As does healing one will affect the others.
In short, I base my practice on the whole picture, not just the current symptoms, because most often the pain being experienced is a byproduct of a previous trauma, injury or imbalance. I practise on a broad spectrum from energy work and craniosacral therapy to deep tissue sports massage, but the treatments are always guided by the body's needs. Recently, I have been drawn to work in a more subtle fashion as I see the extraordinary benefits and outcomes of craniosacral work and fascial release. I especially enjoy working with infants and women in the childbearing year. I am interested in long term results including healing, education and prevention for my clients, not band-aid approaches.
Cranial Sacral Therapy
The Basics and More - 09/2013 - McKeel Seminar Group, Gary Keeling, Ottawa ON

Intermediate Level - 05/2014 - McKeel Seminar Group, Gary Keeling, Ottawa ON

Subtle Hands-On Skills - 06/2014 - Carol Gray, Portland OR

CST for Pregnancy, Birth and Postpartum - 11/2014 - Carol Gray, Portland OR

CST for Infants - 03/2015 - Carol Gray, Portland OR

Pediatric CST Workshop -09/2016 - 6th CST Alliance Retreat, Portsmouth NH
Yoga Teacher Training
200hr - 10/2013 - Adishesha Yoga, Basia Going & Janice Tokaryk, Ottawa ON

Postnatal, Level 1 - 11/2014 - Little Lotus Yoga, Amanda DeGrace, Ottawa ON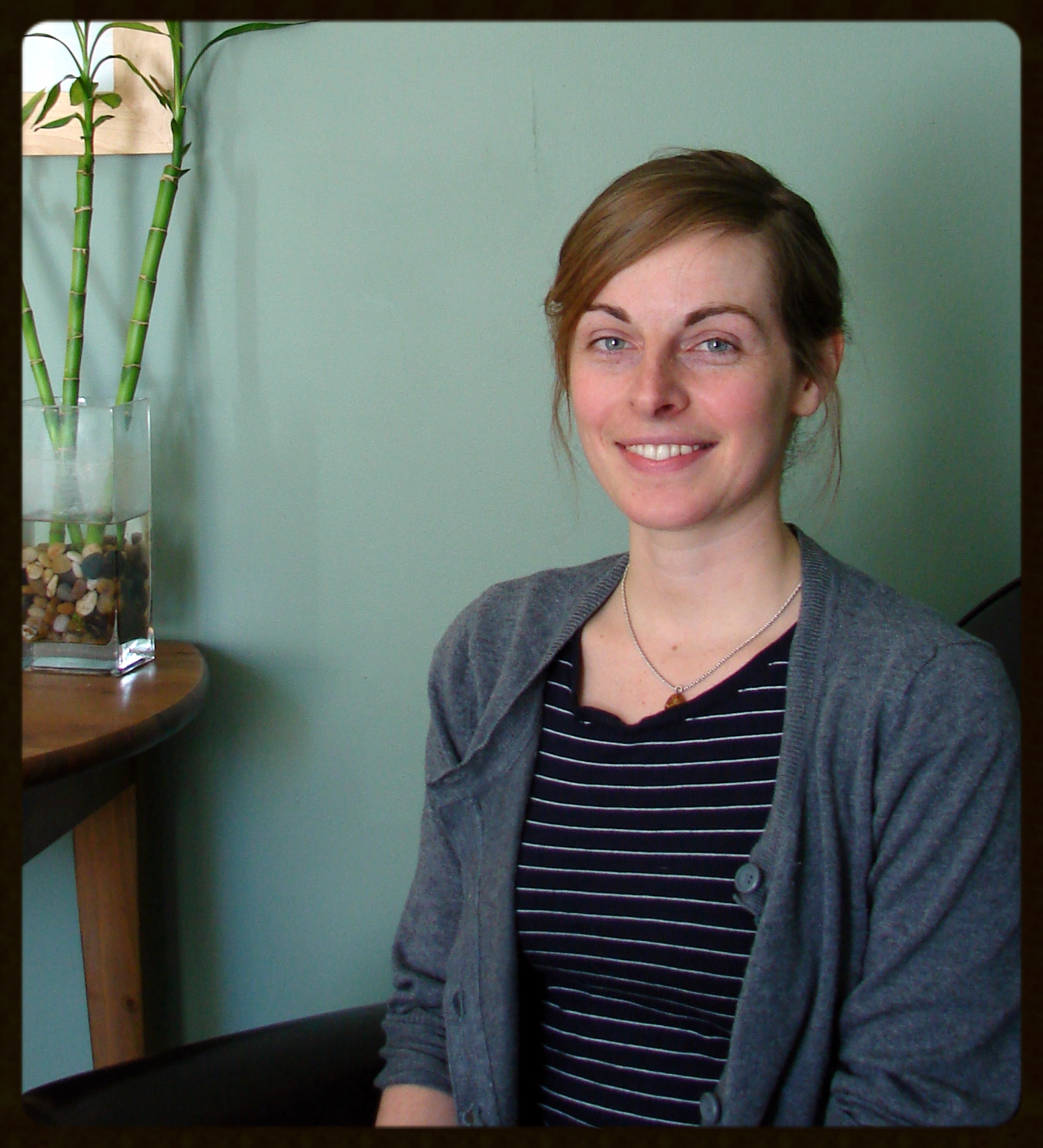 Christie Keeling, BA, RMT
Mon 2pm - 7pm
Tues 2pm - 7pm
Wed 8.45am - 1.30pm
Thurs 2.15pm - 7pm
Fri 9am - 2pm
Member of the CMTO
Member of the RMTAO
Originally from the East Coast, I'm an outdoor enthusiast with a passion for healthy living. I feel most alive when hiking through the woods or along the coast. Before arriving at massage therapy I completed a Bachelor's degree in Philosophy, through which I developed strong skills of inquiry and exploration. I have always been drawn to body work, having a father who is an exceptional physio and cranio-sacral therapist and teacher. As a kid I had him to look up to, I could see that it was his passion for his work that kept him happy. I was amazed that he knew techniques to dispel a headache, get rid of back pain and generally improve the lives of those he touched (including my own). I am still amazed by his ability to continually help his clients.
I began at Kent Massage Therapy in January 2012 after graduating at the top of my class at the Atlantic College of Therapeutic Massage (ACTM). I was trained at ACTM under the guidance of great teachers (including my father) and therapists in specialized courses of myofascial therapy, cranio-sacral therapy, pregnancy (peri-natal) massage and sports massage. I gained experience working with clients with traumatic injuries and complex neurological conditions because of the school's affiliation with the Stan Cassidy Center, a top facility in NB for neurological injuries.
Each body holds stress in a different way and each body is attuned to holding its own kind of stress. Throughout your treatment I try and tune into what it is that you are carrying in your tissues. I like to work with precise, slow moving techniques, combining massage with deep tissue myofascial and cranio-sacral techniques to get the best results for your body. I want to help your body forget its habitual postures and any negative affecting tissue patterns – to forget that you've been sitting at a desk all week or driving to Toronto and back over the weekend – and to help you find a new more natural way of holding yourself.
At Kent Massage I feel lucky to have found an environment that nourishes my need for learning, in a clinic that is centered on helping the client fully, seeking the origins of their pain and offering effective treatment and home care plans. I believe that with determination and treatment it is possible to live the life you want to live, free from chronic pain and with the ability to move with ease and confidence. I am continually inspired by the strength of my clients. I am astonished by the compassionate skill of my coworkers. I am amazed by the interconnectedness of the body. I feel like I'm exactly where I need to be.
Cranial Sacral Therapy
The Basics and More - 09/2013 - McKeel Seminar Group, Gary Keeling, Ottawa ON

CranioSacral Therapy 1 - 11/2013 - Upledger Institute International, Toronto ON

Intermediate level- 05/2014 - McKeel Seminar Group, Gary Keeling, Ottawa ON

CST for PTSD and Post-Concussion Syndrome - 09/2015 - 5th CST Alliance Retreat, New Hampshire

Somato-Emotional Elements 1 (SE1) - 12/2015 - CST Alliance, Don Ash, Rochester NH

Somato-Emotional Elements 2 (SE2) - 04/2016 - CST Alliance, Don Ash, Rochester NH

Pediatric CST Workshop -09/2016 - 6th CST Alliance Retreat, Portsmouth NH
Freedom & Health Through Fascial Movement - 09/ 2010 - Fredericton, NB
Soft Tissue Release Training Workshop - 07/2011 - Fredericton, NB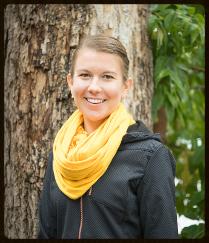 Roxane Walsh, RMT
Tues 8.45am - 1.30pm
Wed 2pm - 7pm
Thurs 9am - 2pm
Fri 2.15pm - 7pm
Sat 9am - 2pm
Member of the CMTO
Member of the RMTAO
I feel truly blessed to have found my home at Kent Massage Therapy, having worked here since January 2012. I have been very fortunate to work alongside amazing therapists who have also become great friends and mentors. Since graduating from an intensive 2 year program at Everest College in 2011, my goal has been to continue learning as much as possible by reading and attending workshops to give you the most up to date and effective treatment possible.
When I'm not providing massage therapy, you might find me running along the Rideau Canal, cooking delicious healthy recipes or planning my next trip. I have always been very passionate about fitness and well-being and find myself truly at peace exercising outdoors. My favorite distance to run is the ½ marathon, having run several around Ottawa including the popular Ottawa Race Weekend each May. However, I have recently challenged myself a bit more by training for longer distances as well.
As your RMT, my goal is to assist you through your journey towards optimal health by providing you with a personalized, confidential treatment complete with homecare tailored to your needs. It is also very important to me that you feel comfortable in our clinic, especially if you are receiving your first massage. I will always take the time to sit with you before we begin to review your health history form and to answer any questions you might have. Whether you need a deep tissue treatment to relieve stubborn back or hip pain, a few flushing treatments to minimize inflammation in an acute injury or a lighter (well deserved!) relaxation massage, I will always give you my undivided attention to ultimately see you feel a little better than when you first came in! Looking forward to meeting you!!
*Il me fait un énorme plaisir de vous offrir un traitement de massothérapie en français aussi!
Cranial Sacral Therapy
The Basics and More - 09/2013 - McKeel Seminar Group, Gary Keeling, Ottawa ON

Intermediate Level - 05/2014 - McKeel Seminar Group, Gary Keeling, Ottawa ON
Visceral Manipulation
Abdomen 1 - 03/2017 - The Barral Institute, Ken Frey, Ottawa, ON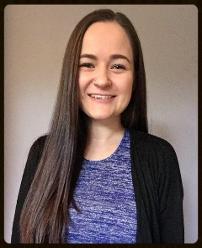 Mackenzie Sherriff-Clayton, RMT
Tues 8.45am - 1.30pm
Wed 2pm- 7 pm
Thurs 9am - 2pm
Fri 2.15pm - 7pm
Sat 9am - 2pm
Member of the CMTO
Member of the RMTAO
After spending 15 years training 30 hours a week as a competitive figure skater and dealing with the inevitable injuries that came along with such training, I discovered a captivating pull towards massage therapy while going through treatment. I worked with many different types of therapy as an athlete including chiropractic, osteopathy, athletic therapy, acupuncture and dietetics and what interested me the most was massage. I was interested in the specifics of the anatomy and how the massage therapists seemed to be able to feel exactly what I could before I had mentioned it. The desire to learn the skills to help others improve their health grew and I decided to attend school for massage therapy. I attended Georgian College in Barrie and took their three year massage therapy program and graduated with honours in April 2017. During my studies some of the conditions and types of treatments I gained experience with were fibromyalgia, geriatrics, manual lymph drainage, TMJ, trigger point release, sports massage, pregnancy, heart conditions and wellness massages.
I also worked as a Resident Advisor in the student dormitory and honed my communication and decision-making skills with many different staff and students.
I am excited to be working as an RMT at Kent Massage Therapy & Wellness to utilize my skills and expand my knowledge and abilities as an RMT.
Originally from Newmarket, just north of Toronto, I loved visiting Ottawa's many museums and galleries while on vacation and during skating competition trips. In my free time I love exploring the city and looking for comfy new coffee shops to read in. I enjoy walking around the parliament buildings and through the ByWard market. I look forward to enjoying trips along the frozen canal each winter!
My goals as an RMT are to work with you to create a treatment plan that will resolve any pain you are experiencing and to increase your personal well-being.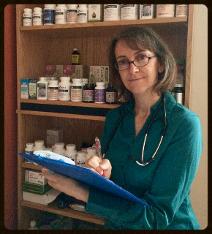 Michèle Lafond, ND, FCAH
Mon 2.15pm - 8.30pm
Thurs 2.15pm - 8.30pm
-By appointment ONLY-
Please contact Michèle directly at 613.230.9442 or mlafond13@gmail.com
Member of the College of Naturopaths of Ontario
Member of the Ontario Association of Naturopathic Doctors
I have been in private practice since 1993 and am excited to join the team at Kent Massage Therapy & Wellness Centre. I am a licensed and registered naturopathic doctor in Ontario and am fluent in French and English. As a primary care physician I am trained to assess, diagnose and treat my patients. My education includes a B.Sc. Biology, four years at the Canadian College of Naturopathic Medicine, then a specialization of three and half years at the Canadian Academy of Homeopathy. As a classical homeopath, I will prescribe a single homeopathic remedy that fits the totality of a patient's symptom picture, for deeper, longer lasting and quicker results. Being a mother of two, I have special interest in working with pregnant and nursing women, as well as infants and children. I've had the opportunity to assist several births where I recommended homeopathic remedies to ease labor, to prevent complications and to accelerate postpartum healing. I also use homeopathy to treat those who have suffered side-effects from vaccines and those who would like to prevent side-effects associated to specific vaccines.
Since food sensitivity testing and nutritional counselling play a big role in my practice, I have gained much experience dealing with a variety of digestive conditions, including the effects of such digestive problems on the rest of the physical body, as well as on the cognitive and emotional spheres. Within my general family practice, in the past 24 years, I have also treated people suffering from acute and chronic infections, allergies, food sensitivities, autoimmune diseases, anxiety, depression, anorexia, bulimia, agoraphobia, obsessive-compulsive disorder, schizophrenia, insomnia, back and musculoskeletal problems, arthritis, osteoporosis, various skin conditions, male and female hormonal imbalances, infertility, difficult menopause, diabetes, hypertension, neurological diseases, vertigo, ADD/ADHD, migraines, seizures, concussions, thyroid disease, Lyme disease, dementia, weight loss, low energy, stress and burnout, and even assist patients undergoing chemotherapy and radiation in order to minimize side-effects and to improve their strength and vitality.
After a one and half hour first consultation, I will formulate a treatment plan specific to a patient's needs, I may recommend a detoxification regime since the body's toxicity may be the obstacle to cure. This toxicity can be caused by environmental pollutants, heavy metals, parasites or yeasts burdening the body. Afterwards, I will make recommendations to encourage healing, using a combination of naturopathic treatments such as nutritional or herbal supplements, homeopathy, dietary counselling, lifestyle counselling, and acupuncture. Prevention of future health issues will be based on the patient's history, family history, physical exam and appropriate tests. These tests could include blood tests, urine tests, hair tissue mineral analysis, stool tests for digestive analysis, saliva hormone testing and food sensitivity testing.
For those who are wheelchair bound, or are physically unable to come to the Centre, I offer home visits.
Direct - 613.230.9442 or mlafond13@gmail.com