Registered Massage Therapist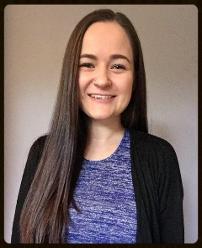 Mackenzie Sherriff-Clayton, RMT
Tues 8.45am - 1.30pm
Wed 2pm - 7pm
Thurs 9am - 2pm
Fri 2.15pm - 7pm
Sat 9am - 2pm
Member of the CMTO
Member of the RMTAO
After spending 15 years training 30 hours a week as a competitive figure skater and dealing with the inevitable injuries that came along with such training, I discovered a captivating pull towards massage therapy while going through treatment. I worked with many different types of therapy as an athlete including chiropractic, osteopathy, athletic therapy, acupuncture and dietetics and what interested me the most was massage. I was interested in the specifics of the anatomy and how the massage therapists seemed to be able to feel exactly what I could before I had mentioned it. The desire to learn the skills to help others improve their health grew and I decided to attend school for massage therapy. I attended Georgian College in Barrie and took their three year massage therapy program and graduated with honours in April 2017. During my studies some of the conditions and types of treatments I gained experience with were fibromyalgia, geriatrics, manual lymph drainage, TMJ, trigger point release, sports massage, pregnancy, heart conditions and wellness massages.
I also worked as a Resident Advisor in the student dormitory and honed my communication and decision-making skills with many different staff and students.
I am excited to be working as an RMT at Kent Massage Therapy & Wellness to utilize my skills and expand my knowledge and abilities as an RMT.
Originally from Newmarket, just north of Toronto, I loved visiting Ottawa's many museums and galleries while on vacation and during skating competition trips. In my free time I love exploring the city and looking for comfy new coffee shops to read in. I enjoy walking around the parliament buildings and through the ByWard market. I look forward to enjoying trips along the frozen canal each winter!
My goals as an RMT are to work with you to create a treatment plan that will resolve any pain you are experiencing and to increase your personal well-being.