Registered Massage Therapist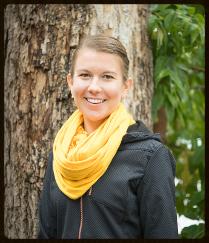 Roxane Walsh, RMT
Tues 8.45am - 1.30pm
Wed 2pm - 7pm
Thurs 9am - 2pm
Fri 2.15pm - 7pm
Sat 9am - 2pm
Member of the CMTO
Member of the RMTAO
I feel truly blessed to have found my home at Kent Massage Therapy, having worked here since January 2012. I have been very fortunate to work alongside amazing therapists who have also become great friends and mentors. Since graduating from an intensive 2 year program at Everest College in 2011, my goal has been to continue learning as much as possible by reading and attending workshops to give you the most up to date and effective treatment possible.
When I'm not providing massage therapy, you might find me running along the Rideau Canal, cooking delicious healthy recipes or planning my next trip. I have always been very passionate about fitness and well-being and find myself truly at peace exercising outdoors. My favorite distance to run is the ½ marathon, having run several around Ottawa including the popular Ottawa Race Weekend each May. However, I have recently challenged myself a bit more by training for longer distances as well.
As your RMT, my goal is to assist you through your journey towards optimal health by providing you with a personalized, confidential treatment complete with homecare tailored to your needs. It is also very important to me that you feel comfortable in our clinic, especially if you are receiving your first massage. I will always take the time to sit with you before we begin to review your health history form and to answer any questions you might have. Whether you need a deep tissue treatment to relieve stubborn back or hip pain, a few flushing treatments to minimize inflammation in an acute injury or a lighter (well deserved!) relaxation massage, I will always give you my undivided attention to ultimately see you feel a little better than when you first came in! Looking forward to meeting you!!
*Il me fait un énorme plaisir de vous offrir un traitement de massothérapie en français aussi!
Cranial Sacral Therapy
The Basics and More - 09/2013 - McKeel Seminar Group, Gary Keeling, Ottawa ON

Intermediate Level - 05/2014 - McKeel Seminar Group, Gary Keeling, Ottawa ON
Visceral Manipulation
Abdomen 1 - 03/2017 - The Barral Institute, Ken Frey, Ottawa, ON