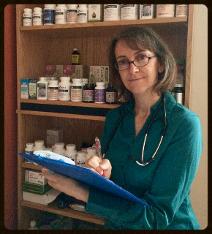 Michèle Lafond, ND, FCAH
Mon 2.15pm - 8.30pm
Thurs 2.15pm - 8.30pm
-By appointment ONLY-
Please contact Michèle directly at 613.230.9442 or mlafond13@gmail.com
Member of the College of Naturopaths of Ontario
Member of the Ontario Association of Naturopathic Doctors
I have been in private practice since 1993 and am excited to join the team at Kent Massage Therapy & Wellness Centre. I am a licensed and registered naturopathic doctor in Ontario and am fluent in French and English. As a primary care physician I am trained to assess, diagnose and treat my patients. My education includes a B.Sc. Biology, four years at the Canadian College of Naturopathic Medicine, then a specialization of three and half years at the Canadian Academy of Homeopathy. As a classical homeopath, I will prescribe a single homeopathic remedy that fits the totality of a patient's symptom picture, for deeper, longer lasting and quicker results. Being a mother of two, I have special interest in working with pregnant and nursing women, as well as infants and children. I've had the opportunity to assist several births where I recommended homeopathic remedies to ease labor, to prevent complications and to accelerate postpartum healing. I also use homeopathy to treat those who have suffered side-effects from vaccines and those who would like to prevent side-effects associated to specific vaccines.
Since food sensitivity testing and nutritional counselling play a big role in my practice, I have gained much experience dealing with a variety of digestive conditions, including the effects of such digestive problems on the rest of the physical body, as well as on the cognitive and emotional spheres. Within my general family practice, in the past 24 years, I have also treated people suffering from acute and chronic infections, allergies, food sensitivities, autoimmune diseases, anxiety, depression, anorexia, bulimia, agoraphobia, obsessive-compulsive disorder, schizophrenia, insomnia, back and musculoskeletal problems, arthritis, osteoporosis, various skin conditions, male and female hormonal imbalances, infertility, difficult menopause, diabetes, hypertension, neurological diseases, vertigo, ADD/ADHD, migraines, seizures, concussions, thyroid disease, Lyme disease, dementia, weight loss, low energy, stress and burnout, and even assist patients undergoing chemotherapy and radiation in order to minimize side-effects and to improve their strength and vitality.
After a one and half hour first consultation, I will formulate a treatment plan specific to a patient's needs, I may recommend a detoxification regime since the body's toxicity may be the obstacle to cure. This toxicity can be caused by environmental pollutants, heavy metals, parasites or yeasts burdening the body. Afterwards, I will make recommendations to encourage healing, using a combination of naturopathic treatments such as nutritional or herbal supplements, homeopathy, dietary counselling, lifestyle counselling, and acupuncture. Prevention of future health issues will be based on the patient's history, family history, physical exam and appropriate tests. These tests could include blood tests, urine tests, hair tissue mineral analysis, stool tests for digestive analysis, saliva hormone testing and food sensitivity testing.
For those who are wheelchair bound, or are physically unable to come to the Centre, I offer home visits.
Direct - 613.230.9442 or mlafond13@gmail.com